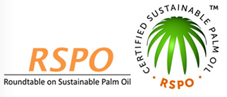 Transportation
Flights to Singapore
Airport: Changi International Airport (SIN)
AirAsia, Malaysia Airlines

Singapore Airlines, Qantas

Ethiopian Airlines,
Swiss International Air Lines,
Singapore Airlines

Ethiopian Airlines,
Swiss International Air Lines,
Singapore Airlines

Abidjan, Cote d'Ivoire
(Ivory Coast)

Charles De Gaulle Paris, France

Singapore Airlines,
Emirates Airlines

Singapore Airlines,
Emirates Airlines

United, Singapore Airlines, American Airlines

Singapore Airlines,
Malaysia Airlines

Singapore Airlines,
Malaysia Airlines, Air India

AirAsia, Malaysian Airlines, Singapore Airlines

Malaysian Airlines,
Singapore Airlines

Singapore Airlines, Emirates,
Air France

Japan Airlines,
Singapore Airlines

AirAsia, Malaysian Airline,
Korean Air

Qatar Airways, British Airways

Singapore Airlines,
Turkish Airlines

Port Moresby, Papua New Guinea

Philippines Airlines,
Singapore Airlines

Malaysian Airline,
Singapore Airlines

Air China, British Airways, Emirates

Singapore Airlines, Thai Airlines

London, United Kingdom
(Great Britain)

British Airways,
Singapore Airlines

American Airlines, Singapore Airlines
Moving around in Singapore
By Public Transport

Taxi

A taxi from the Singapore City Centre costs around SGD9.00 and takes only 19 minutes to the Resorts World Sentosa, approximately 8 kilometers away. Also, a taxi from the Changi International Airport costs around SGD19.00 and takes only 30 minutes to the Resorts World Sentosa, approximately 26 kilometers away.

Public Buses

Take a bus and alight along Telok Blangah Road. From there, you may either go to the 3rd level of VivoCity shopping mall, transfer onto our Sentosa Express, or you may take a leisurely stroll down the Sentosa Boardwalk. Bus fares vary.

Bus numbers
65, 80, 93, 188, 855, 10, 30, 97, 100, 131, 143, 145, 166
MRT

Take the North-East Line and alight at the HarbourFront MRT Station. From there, you may either go to the 3rd level of VivoCity shopping mall, transfer onto our Sentosa Express or you may take a leisurely stroll down the Sentosa Boardwalk. Train fares vary.

Sentosa Express

The Sentosa Express, located at VivoCity (Lobby L, Level 3), provides easy access to Sentosa, HarbourFront Center and St. James Power Station.

From Changi Airport

Head towards the East Coast Parkway(ECP) towards the City. When you exit at Keppel Road, you'll find yourself traveling on Telok Blangah Road. From here, just keep a look out for signs pointing the way to Sentosa.

From Tuas Checkpoint

As you exit from Tuas Checkpoint, also known as the 2nd Link, look for the AYE sign once you've cleared customs & immigration. Once on the AYE (or Ayer Rajah Expressway), it'll be a good 15-20 minutes before you see the exit for Telok Blangah. As you travel along Telok Blangah Road, there will be signs pointing the way to Sentosa.

From Woodlands Causeway Checkpoint

If you're arriving into Singapore from Johor Bahru via the Woodlands Causeway Checkpoint, look for the BKE sign once you've cleared customs and immigration. Take the expressway and turn off at PIE (towards Jurong). Take the next exit - Clementi Road Exit - and travel along Clementi Road. Once past the National University of Singapore campus, turn into West Coast Highway and head towards the city. You will drive along Pasir Panjang Road and Telok Blangah Road. From here on, just look out for signs that point the way to Sentosa.