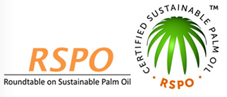 RSPO Secretariat
Employees' Responsibilities & Profiles
Darrel Webber

Secretary General

Darrel Webber joined the RSPO as Secretary General in January 2011, based in Kuala Lumpur, Malaysia. His last position was Senior Associate of Global Sustainability Associates, a role which required him to provide senior counsel to companies and organisations about agricultural development (including oil palm). Prior to that, he was Senior Manager Palm Oil Sector Engagement at WWF-International and regional manager for companies such as Permanis Sandilands Sdn. Bhd. and Shell Malaysia Ltd. From 2007 until 2009, Darrel Webber was a RSPO Executive Board Member representing the Environmental NGOs constituent through his position at WWF International. Darrel was also actively involved in the initial discussions and development of the RSPO Principles & Criteria. Darrel speaks in numerous thought leadership forums and conferences all around the world on sustainability.

Email: [email protected]
Chong Wei Kwang

Finance and Administration Director

After twenty years in an international Bank where he spend a significant part in the field of risk management where he focussed on sustainability Chong decided to try continue this journey with the RSPO. Before his long bank career he graduated from MacQuarie University, Australia with a Bachelor of Economics (Accountancy) and started his working life with a short stint in a public accountants firm before moving to banking. Chong considers his present role in RSPO as a personal statement of his belief and commitment to the vision of the RSPO. He believes in a world where economic gains can be achieved without compromising the environment and social needs.

Email: [email protected]
Anne Gabriel

Communications Director

Anne Gabriel joins the team at the RSPO Secretariat as their Communications Director, after 20 years of communications exposure with international consulting firms. In this role, Anne will be responsible towards the strategising and implementation of internal and external communications with various stakeholders, globally. Prior to this, Anne was running her own communications consulting firm, specialising in strategic public relations advisory services. And before this, she was the Managing Director of the Malaysian operations for Weber Shandwick, one of the world's largest public relations firms in the world, a position she held for close to a decade. She was instrumental in building the organisation to become the largest and most specialised public relations consulting firm in Malaysia.

Email: [email protected]
Salahudin Yaacob

Technical Director

Salahudin Yaacob has joined the RSPO Secretariat as its Technical Director from mid April 2011. As a Technical Director, his key responsibility is in the area of RSPO certification schemes for both the Principles &Criteria as well as the supply chain.

Prior to joining RSPO, Salahudin was managing natural resources certification programmes at the world's most established certification body, SGS, based in Kuala Lumpur. Trained as a botanist and later in environment and natural resource management, he has been involved with certification since early 1990s when he was part of the WWF working group instrumental for setting up FSC. Later, he was attached to a risk management company managing and conducting environmental risk assessments and monitoring work for various development projects in Malaysia. He is a qualified auditor under a number of certification schemes such as ISO, FSC, PEFC, MTCC and RSPO primarily covering the South East Asia region as well as India, China, Africa and Latin America.

Email: [email protected]
Bremen Yong

Trademark & Licencing Manager

Bremen Yong joined the RSPO Communications Team managing the Trademark and Licensing since May 2010, and now taking additional role managing website revamp and supporting other communication related projects. Completed his studies in a Bachelor of Arts in Finance from the University of Strathclyde, Glasgow in Scotland and a MBA in Business and Management from the University of the Sunshine Coast, Australia, he has derived decade of corporate experience with MNCs and public listed companies in diverse fields from where he has constantly involved in in corporate planning, business proposition, organisation method, internal quality audit, data mining, and project implementation. Prior to joining RSPO, he was co-founder of a trading company supplying to one of the largest pharmaceutical companies in Malaysia.

Email: [email protected]
Audrey Lee Mei Fong

Biodiversity and Conservation manager

Audrey Lee joined the RSPO secretariat in July 2011. Before joining RSPO, she served in WWF-Malaysia and has 6 years experiences in promoting sustainable forest management via timber certification. Trained as biotechnologist and graduated from Universiti Teknologi Malaysia, she also has strong interest in nature conservation. In her new role, she will facilitate and manage biodiversity issues in relation to RSPO certification including support RSPO members to maintain high conservation values within the plantation operation. An outdoor lover and backpacking enthusiast too.
Julia Majail

Taskforce on Smallholders and Dispute Settlement Facility Manager

Julia, joined RSPO Secretariat Office in July 2011. Prior to that, she was with WWF-Malaysia since 2003, and was the Project Manager to one of WWF-Malaysia's landscape-based project in Sabah. Prior to joining WWF-Malaysia, Julia worked for 15 years with Sabah Foundation in various capacities including as a Senior Socio-Economic Development Officer. Julia has a Bachelor's degree in Social Science majoring in Mass Communication and Political Science, and a Master's Degree in Education Management. She also has attended several training pertaining to Conflict Resolution/Management on Natural Resources. An indigenous of Sabah, Borneo, she can speak fluently in her mother tongue language which is the Dusun-Kadazan language. She currently is the Taskforce on Smallholders and Dispute Settlement Facility Manager, based in RSPO Secretariat Office in Kuala Lumpur, Malaysia.
Joyce Ho

Supply Chain Manager


Joyce Ho joined RSPO as Supply Chain Manager ( Technical Team ) since 18 June 2012. Her role involves managing SC Certifications , projects and services. A B,Tech ( Food Technology) from the University of NSW, Australia and a PostGraduate Diploma (Computer Science ) from the University of Malaya . Her working experience covers two decades of corporate experience with MNCs and public listed companies in diverse fields from where she has constantly involved in in corporate certifications, project implementations, systems analysis and sustainability reportings. Prior to joining RSPO, she was Senior Manager , Quality Systems to Mewah-Oils Sdn Bhd , one of the largest palm oil downstream player in Malaysia.

Email: [email protected]
Norashikin Rasikon

P&C Certification Manager
Melissa Chin

Green House Gas Manager

Melissa Chin joined the RSPO Secretariat in July 2012. She graduated in 2008 with a Masters in Environmental Science, Policy and Management, a degree that was jointly issued by Lund University, University of Manchester, Central European University and University of the Aegean under the Erasmus Mundus Scholarship programme. Prior to RSPO, she has worked with WWF-Malaysia as the climate change coordinator as well as a multinational food manufacturer to oversee all environmental matters resulting from their operation. Melissa will be the focal point for greenhouse gas (GHG) related issues in the RSPO for internal and external stakeholders.

Email: [email protected]
Ravin Krishnan

Complaint Coordinator


Email: [email protected]
Eileen Ho

Finance & Admin Manager

Email: [email protected]
Victoria Ramalingam

Membership Executive


Email: [email protected]
Salmiah Hasbullah

Administrator and Finance Coordinator

Email: [email protected]




Jonathan Rajasegaran

IT Support

Jonathan Rajasegaran attached with RSPO Secretariat since October 2010 as IT Support. Prior to this, he had several years of experience in Server and Desktop support. He graduated from Edith Cowan University, Australia with Bachelor Computer Science (major in Software Engineering).

Email: [email protected]
Jakarta

Desi Kusumadewi

RSPO Indonesia Director

Desi Kusumadewi joined the RSPO Indonesia Liaison Officer since December 2006, and was appointed Indonesia Director in November 2010. Prior to her work with the RSPO, she spent 6 years working for Lyman Agro – an oil palm plantation company, where she started her role in various positions at its regional office and estates in West Kalimantan before held position as Secretary to Marketing Manager at its head office in Jakarta. She received her degree in Agricultural Social Economics from Bogor Agricultural University in 1997. Her passion for the palm oil world has led her to taking the Master in Environmental and Energy Management study at the University of Twente, The Netherlands. Her thesis on the assessment of negotiated agreement as additional policy instrument to promote GHG emissions reduction as part of the sustainability criteria, was dedicated to the Indonesian palm oil industry.

Email: [email protected]
Dr Asril Darussamin

Indonesia Smallholder Affairs Technical Manager

Asril Darussamin has been engaged with RSPO activities in 2004 as a member of the RSPO Criteria Working Group. Since then he has been involved in RSPO related activities, as the Chairman of the Indonesia Smallholder Working Group, member of the Indonesian National Interpretation Working Group, and the HCV RSPO-Indonesia Working Group. He used to be a research scientist in palm oil and rubber as well as in biotechnology for estate crops. He holds an MSc in plant physiology (Bogor Agricultural University, Indonesia) and PhD in biochemistry (Oregon State University, USA).

Email: [email protected]
Imam A. El Marzuq

TaskForce SH & Dispute Settlement Facility Assistant Manager

Imam A. El Marzuq joined the RSPO in April 2012 as a TaskForce SH & Dispute Settlement Facility Assistant Manager based in Jakarta, Indonesia. Prior to his work with the RSPO, he spent 6 years working for Sinarmas Forestry – a pulp & paper based forest plantation company, with as a Forest Management Information System Head. Imam graduated in 2005 with a degree in Forestry Management from Gadjah Mada University, Indonesia. He believes that sustainability is one of the principal foundation to attain future objectives towards a better world.

Email: [email protected]